September Organics Update

Posted September 8, 2020 by Dani Kusner
In the spirit of Labor Day and the slower pace that most of our customers are currently experiencing, this September update will be brief. Regarding The Andersons organics progress and what we have planned for fourth quarter, this is our "calm before the storm." Don't worry, it'll be a good storm!
Beginning in October, we will roll-out some exciting, new announcements, including new products and services available at our Waterloo, Indiana, organic warehouse facility. We have been hard at work on these changes this summer. Sharing this news with you will be our personal harvest at The Andersons –the opening of expanded opportunities to support the organic farmer. So that we can all take a moment to reflect on how long change can takewe've been pushing forward on this project for four years, since the inception of The Andersons organic program back in 2016. This may make you laugh that this expansion project has taken us longer than transitioning one of your fields from conventional to organic!
As we announce these improvements, we look forward to sharing the details for offering expanded business opportunities with you, while continuing to provide you safe and exceptional customer service. Everyone at The Andersons hopes you enjoyed a fabulous Labor Day weekend and are looking forward to the harvest ahead. Questions or comments? Please reach us at png@andersonsinc.com.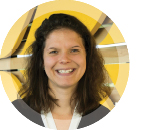 Dani Kusner has worked in biological and organic farming systems since graduating from the University of Dayton with a Bachelor of Science in sustainability studies. She worked at the Rodale Institute and consulted with growers in both Canada and the United States. Dani worked for The Andersons from 2016-2021 and is still an active advocate and resource for organic growers.

©2020 The Andersons, Inc. All rights reserved.