Organics: May Update

Posted May 11, 2021 by Dani Kusner
Happy May! While it's been a cooler progression into spring, planting is here and we are thinking of your optimal success! Our organics warehouse in Waterloo, Indiana, is ready to meet last-minute organic fertilizer needs. With regards to tight potash supply, we have organic MOP available and another railcar of organic SOP will be arriving in June.
On our home-front at The Andersons, I would like to take this opportunity to say good-bye. At the end of this month, I will be leaving The Andersons for other opportunities to support organic and regenerative agriculture. I wanted to review some of the highlights from the last five years of progress we've made in organic nutrient manufacturing and distribution to support the organics community:
Established an Organics Program in 2017 that combined services from our grain marketing team and nutrient team.
Increased our OMRI listed product offering substantially to include primary nutrients, soil amendments, micronutrients and liquids. You can view the lineup on our website here.
Dedicated organic warehouse space at our Waterloo, Indiana, asset, including bulk storage for railcars of organic SOP and MOP, and added the ability to blend and package into bulk bags.
Provided transition consulting assistance to conventional farmers transitioning to organic.
Arrived at the brink of offering organic liquid nutrient options (announcements will be coming this summer!), which is the number one request that I've received from customers the past five years!
I know the organics mission of The Andersons will continue with service out of Waterloo, along with support from our research and product development teams. We are in the process of hiring organic support and this new contact will communicate updates with this community.
I leave in gratitude for your outreach, questions and conversations over these past several years. The Andersons would not be in this business without the demand for higher accessibility and service in organic nutrients. I wish the best to your operations and planting progress this May and beyond! If you have questions, you can continue to communicate with us at png@andersonsinc.com. At the beginning of June, this email will continue to be monitored to service your needs.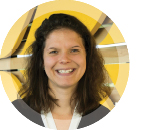 Dani Kusner has worked in biological and organic farming systems since graduating from the University of Dayton with a Bachelor of Science in sustainability studies. She worked at the Rodale Institute and consulted with growers in both Canada and the United States. Dani worked for The Andersons from 2016-2021 and is still an active advocate and resource for organic growers.
©2021 The Andersons, Inc. All rights reserved.