Organics: Top Off Your Nitrogen

Posted March 10, 2020 by Dani Kusner
In time for small grains' green-up, Allganic™ Nitrogen Plus (15-0-2) is here. This OMRI-certified Chilean nitrate is designed to supplement nitrogen requirements needed in-season to maximize crop potential.
Chilean nitrate is evenly prilled and may be applied as a granule or solubilized into a liquid. The addition of a humic acid such as Humic DG™, or a fulvic acid if applied as a liquid like Fulvic LQ™, is recommended. The carbon in humic and fulvic acids helps increase the nitrogen use efficiency from your application.
Our Waterloo, Indiana, retail location is one of the few warehouses in the Midwest stocking Chilean nitrate, a premium OMRI-certified nitrogen that can also be utilized in 2x2 and sidedress applications on corn. Chilean nitrate along with other OMRI-listed products such as primary nutrients, soil amendments, humic acid and more, are available for direct pickup.
Please call ahead for product availability and ordering. If you have any questions, please contact us at png@andersonsinc.com. To view a complete list of our OMRI-listed nutrient products, view our Organic Nutrients page on AndersonsPlantNutrient.com/Agriculture.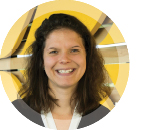 Dani Kusner has worked in biological and organic farming systems since graduating from the University of Dayton with a Bachelor of Science in sustainability studies. She worked at the Rodale Institute and consulted with growers in both Canada and the United States. Dani worked for The Andersons from 2016-2021 and is still an active advocate and resource for organic growers.

©2020 The Andersons, Inc. All rights reserved. Humic DG and Fulvic LQ are trademarks of The Andersons, Inc. Allganic is a trademark of SQM North America Corporation.