Organics: New year. New to organics?

Posted January 10, 2020 by Dani Kusner
Here we are: January 2020! This month's organic update is about taking the time to slow down enough to reflect on your current operation, ask yourself some key questions, and then develop a plan to prepare for the growing season ahead. Here are a few topics on my mind this January for your consideration:
1. Ask "why?"
If you've never listened to Simon Sinek's "Start with Why" TED talk, I highly recommend it. He gives a brief, yet powerful explanation about how asking "why" can provide direction to any business and help inspire action.
For your organic operation, consider asking yourself the following "why" questions to better understand your overall direction: Why are you farming organically? Why are you considering the transition to organic? Why have you chosen your current organic rotation? Why do you use or not use cover crops in your organic rotation?
Your answers to these questions provide you with a purpose and help shape your current and future direction for your organic operation. Your answers also help someone like me, an organic consultant, provide you with guidance for your organic operation, when needed.
To help develop a purpose statement and gain direction for The Andersons Plant Nutrient Group with regards to organics in 2020, I asked myself the following "why" questions: Why is The Andersons involved in organic nutrients? Why is The Andersons involved in organic transition consulting? Why do we invest in organic research? Why are we educating dealers and growers about organic growing systems? Why did we open an organic nutrient warehouse in Waterloo, IN?
At The Andersons, we believe there is a better, easier, and more productive way to farm organically. We work every day to do more research, develop additional products, and enhance strategic relationships so we are best suited to help organic growers improve their operations, mitigate risk and lighten the load on their workforce. This belief and purpose comes from an even deeper passion - to help all growers build their soil health and produce a healthy food source for generations to come.
2. Know your soil.
Hopefully you had the opportunity to pull fall soil samples. If you haven't yet, perhaps you can pull these if your ground isn't frozen, or if you experience a winter thaw. Make sure your samples include measuring percent base cation exchange capacity and micronutrients, including sulfur, boron, manganese, zinc and iron.
My last blog post focused on potassium and sulfur. While I won't go in depth in this post, two nutrient areas where I begin to analyze a soil sample are phosphorus and calcium. For phosphorus, I am not as much concerned about total phosphorus because, in a biologically active soil, mycorrhizal fungi can mine additional P that the crop requires. Instead, I am very interested in the balance of phosphorus with calcium, and phosphorus with zinc. Calcium and phosphorus bind to each other, making the other unavailable. In addition, the phosphorus to zinc ratio is important for the availability of both. You want to aim for a 10:1 phos:zinc ratio.
Percent base saturation ratios, primarily calcium and magnesium, help indicate the tilth and breathability of your soil. Adding adequate calcium is a common practice in organic management to help loosen and aerate soils. Calcium also helps to increase all other nutrients' availability and uptake by the plant.
3. Know your biology.
Organic agriculture is not successful through the chemistry of your soil sample alone. It is chemistry plus biology, with a heavy emphasis on a functioning biological system, that produces maximum yield and quality.
This past season I had several farmers (both conventional and organic) tell me their soil samples are outstanding – values are high and nothing is short. When I walked these fields, I could not dig a spade into the soil. I would have argued they had "dirt" and not "soil". An optimally functioning organic, and even conventional, soil is most viable and will produce the best crops and financial return on investment when it is alive with soil life.
How do you know if you have premium soil biology? Walk your fields with a shovel and dig for earthworms. Earthworms are the indicator species of soil biology that can be seen in plain sight. If you have earthworms, you have luxury levels of the lower level nematodes, protozoa, fungi and bacteria because earthworms need these species as their food source. Conversely, if you have no earthworms, then it's a sign you have no protozoa, nematodes, and fungi present in your soil.
There are other ways to measure soil biology, such as with DNA lab identification or microscope identification. A sweet-smelling soil can indicate high levels of actinomycetes.
In summary, start the new year with defining your "why". Your purpose will help guide your future actions on your organic operation. Next, understand your soil and specifically, your soil sample results. Doing so will help you develop a fertility plan for the upcoming season. Finally, know your biology.
For more information about knowing your soil and its biology, please reach out to us at png@andersonsinc.com.
Where to find The Andersons Organics in the next 30 days!
Our organics team looks forward to visiting with you at the following events over the next month:
2020 OGRAIN Conference in Madison, WI; Jan 24-25, 2020. This conference features a power-house line-up focused toward empowering the success of organic grain farmers. The Andersons will have a booth and feature one of our Wisconsin dealers of organic fertilizers, Advantage Agri Services. Visit https://ograin.cals.wisc.edu/events/ograin-winter-conference/schedule-workshops-and-presenter-bios/ for schedule and registration information.
CVA Organic Grower/Transitional Grower Meeting in Norfolk, NE; Feb. 5, 2020. The Andersons will have a booth in support of our customer Central Valley Ag (CVA) who is hosting this meeting to increase knowledge and awareness of organic growing practices in the region. To register, visit https://www.cvacoop.com/organic-grower-meeting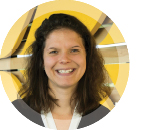 Dani Kusner has worked in biological and organic farming systems since graduating from the University of Dayton with a Bachelor of Science in sustainability studies. She worked at the Rodale Institute and consulted with growers in both Canada and the United States. Dani worked for The Andersons from 2016-2021 and is still an active advocate and resource for organic growers.