Organics: New Organic Products Sales Sheet

Posted June 8, 2020 by Dani Kusner
This month we'd like to share our revised Organic Sales Sheet outlining the entire organic product line at The Andersons. Our new products, Biomend® 10-0-6 and Biomend® 5-5-5, are our first organic blends most useful for the home gardener or hobby farmer who is seeking a reliable base fertilizer. We have expanded our soil amendment offering to include all grades and granule sizings for Black Gypsum DG® and Humic DG™. Some may not realize that the smaller granules, less than the standard ag grade sizing of 200+ SGN, are sometimes sought after by organic farmers to precision place through their insecticide boxes, creating fertility placement over the top of their rows. I'd also highlight that we worked this spring to create a more cohesive strategy around our granular micronutrients, whose specs are included in this updated version.
There are more exciting developments in the works for The Andersons organic nutrients. We will soon begin work at our Waterloo, Indiana, facility to provide custom blending of organic granular fertilizers. The project is expected to be completed this fall, allowing us to serve custom blending needs for the 2021 season. We also continue research and development in the organic liquid space and look forward to announcing new organic liquid products by 2021. Stay tuned for a granular biochar offering later this summer, along with some water-soluble organic granular options.
If you have questions about the organic sales sheet or need a copy of our organic price list (updated in May 2020), please contact us at png@andersonsinc.com. We wish you the best as you finish planting your organic certified acres (if you still have any remaining) and begin organic side-dressing this June!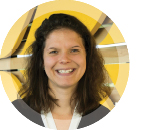 Dani Kusner has worked in biological and organic farming systems since graduating from the University of Dayton with a Bachelor of Science in sustainability studies. She worked at the Rodale Institute and consulted with growers in both Canada and the United States. Dani worked for The Andersons from 2016-2021 and is still an active advocate and resource for organic growers.

©2020 The Andersons, Inc. All rights reserved.