Organics: Microbes and Organic Liquid Fertilizer Options

Posted May 11, 2020 by Dani Kusner
How are you filling your time before planting? I've heard some scattered reports of organic farmers planting, but it is still early. While our conventional counterparts have been hard at planting across much of the Corn Belt, organics will likely just be getting started by the time this article is published.
Your answers for filling time may likely involve fieldwork such as terminating cover crops, planting spring grains or cover crops, or working on equipment, but we know farmers, whether organic or conventional, are busy at this time of year I've been spending the extra time created by COVID-19 reading up on soil microbes and their power for not only soil health but human health. Here are a few of the more interesting reads from this past month:
According to an article published by Penn State, researchers have discovered that the soil fungus Metarhizium robertsii increases the defense response in corn, while also promoting growth. Researchers had previously known that M. robertsii suppressed and even killed caterpillars on the ground, but when taken up by plant roots, where it is most commonly found, the fungus has proven to inhibit the growth of black cutworm larvae. This fungus, therefore, might help assist farmers, particularly organic farmers, in overcoming worm pest pressures.
From another university, Texas A&M Agrilife researchers published new science about how Trichoderma, a beneficial soil fungus, works to help defend plants. Normally when plants fight off disease, they slow or stop growing. However, when Trichoderma is present on plant roots, the crop fights disease while continuing to grow. In the study, the Trichoderma affected the plant sap of the corn plant in a way that allowed there to be a consistent supply of jasmonic acid (one acid known to be responsible for plant defense and immune response), while not inhibiting growth. It was learned this was due to the presence of two compounds in the Trichoderma plant sap that may be the reason why growth is not slowed.
I recently came across this article titled, "Firing up your Immune System with Plant Viruses," and I became curious, especially due to the current pandemic. Nicole Steinmetz, Professor of Nanoengineering at the University of California, San Diego, discusses this science which has been in development over the last five years and uses plant viruses to re-activate the immune system against cancers. It has shown to be successful in studies on mice and dogs. Use this intel to remember that not all biology, even viruses, is bad. Our immune system, which is backed by the human microbiome of trillions of microorganisms, is constantly protecting us and keeping us healthy.
In regard to business news, we have released a new Organics pricelist for our distribution network. This includes new products that may be of interest, including Biomend® 5-5-5 and 10-0-6. These are organic nutrient blends that have a combination of slow and fast release nitrogen, granulated soft rock phosphorous (in the 5-5-5 formulation) and sulfate of potash. These blends were designed for the home garden by our lawn care division and can be ideal as organic blends for fruit and vegetable production.
I have also been receiving quite a few questions about our organic liquid options. We have Fulvic LQ™, a liquid product available in 2x2.5 gallon jugs. As a 4% fulvic acid, it is applied at a low rate of 1 pt/acre and can blend with any fertility application. We also have Chilean nitrate 15-0-2 that is water-soluble, and K-Mate SG™, which is a product with water-soluble humic acid granules. We recently added a water-soluble potassium as an option if you need to make a liquid potassium.
Our commercialization team is hard at work on some new organic product developments, so stay tuned in the coming months for these announcements! If you are interested in these products or have questions about soil biology or your organic fertility plan for 2020, you can reach us at png@andersonsinc.com. Stay healthy and happy planting!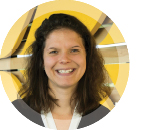 Dani Kusner has worked in biological and organic farming systems since graduating from the University of Dayton with a Bachelor of Science in sustainability studies. She worked at the Rodale Institute and consulted with growers in both Canada and the United States. Dani worked for The Andersons from 2016-2021 and is still an active advocate and resource for organic growers.