December Organics Update

Posted December 7, 2020 by Dani Kusner
We've made it to the end of 2020, and what a year it has been for our world! For this organic update, I've been reflecting and want to go way back to January 2020, pre-COVID-19, when travel, gathering for conferences, and spontaneous in-person connections were all socially acceptable! It was at the National No-Till Farmer Conference that I presented on organic management as a possible next step for conventional conservation farmers, like no-tillers, to be rewarded with the price premiums of producing "organic certified" crops that are growing in demand by a health-conscious public (see last month's article highlighting organic trends.)
Speaking to an audience of no-till farmers about organic farming, which to-date utilizes tillage, was the crux of the challenge. As an agronomy consultant who works with both conventional and organic growers, I respect and account for conflicting beliefs about tillage and soil health. Tillage is used in organics for weed management, but to say this to a strict no-till crowd would be heresy! At the No-Till Conference, I planted the seeds for imagining the system in which both sides can infiltrate the other:
Can organic farmers learn from no-tillers and create more minimal tillage, even no-till, organic rotations? Yes.
Can no-tillers learn from organic management, and perhaps agree to some minimal tillage in order to enter the USDA National Organic Program (NOP) and receive the premiums of the organic seal for their hard-earned soil conservation over the years? Again, I believe this answer is also yes, although this is the harder sell of the two!
This opportunity was not only a highlight of my year, but also a highlight of my career. Overall, the presentation was well-received, no rotten tomatoes were thrown, and the experience was yet more proof that agriculture is at some massive cross-roads for change. Farmers want better solutions like no-till, minimal till, or organic production, and they want to be paid for their improvements in soil health. Will carbon markets begin in 2021 for farmers to be paid for carbon sequestration? How will continued health-conscious consumer demand and increasing calls for transparency in the food system, all the way up to Consumer-Packaged Goods (CPG) companies, impact supply, demand, and subsequent farmer decisions and farm revenues? These answers await us in 2021, and my holiday wish for you is that you are filled with hope, for these are exciting, albeit unprecedented, times in American agriculture.
Click here for an excellent article that summarized my 2020 No-Till Farmer presentation. This article originally appeared in the December 2020 issue of No-Till Farmer and is republished with permission of the publisher.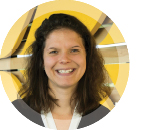 Dani Kusner has worked in biological and organic farming systems since graduating from the University of Dayton with a Bachelor of Science in sustainability studies. She worked at the Rodale Institute and consulted with growers in both Canada and the United States. Dani worked for The Andersons from 2016-2021 and is still an active advocate and resource for organic growers.

©2020 The Andersons, Inc. All rights reserved.